North Fork Ohop Creek Pipe Arch
Land Owner: IP Pacific Timberlands
Location: North Fork Ohop Creek, Pierce County, Washington
Sponsor: Pierce County Conservation District
Contractor: CeCon Corporation, Tacoma, WA
Project Cost: $78,000
Project Summary: Chinook Engineering was retained to provide engineering design and construction management for this culvert replacement project. The two existing 5 foot diameter culverts were earmarked for replacement due to being a velocity barrier to upstream migrating salmonids. A 17 foot structural plate arch was chosen in order to match the existing natural stream bottom within the reach, enhance fish passage and provide greater hydraulic capacity. The end result is that fish now have access to upstream rearing and spawning habitat that was previously not accessible.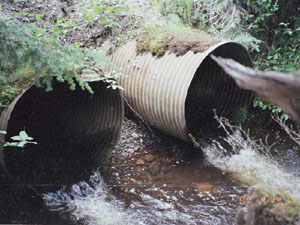 Existing 5 foot diameter culverts.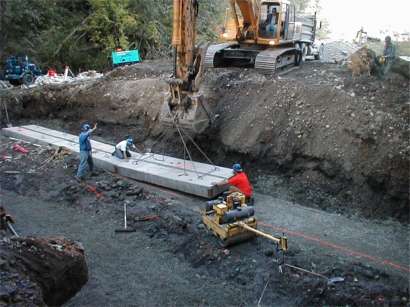 Concrete arch footings being placed on gravel
sub-grade prior to arch installation.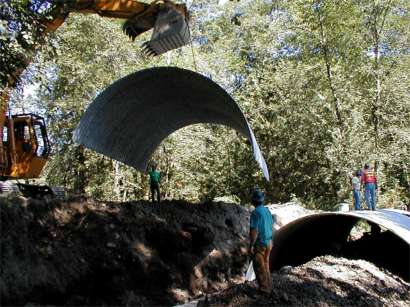 The last section of arch being placed before backfill.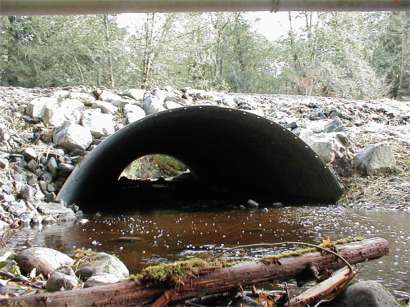 The arch in place just after project completion.